THE TIME OF THE END: AMERICA'S ABOMINATION OF DESOLATION While secular government still has a hold throughout most of the countries of the earth, the power of the king of the north is rapidly gaining...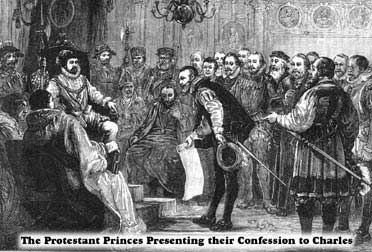 If the imperial party displayed such contempt, it was not without a cause. They felt that weakness was on the side of the Reformation, and strength with Charles and the pope. But the weak...
Why I Wrote "Just Past Midnight" "Glorious will be the deliverance of those who have patiently waited for His coming and whose names are written in the book of life… It is at midnight that...
Visit Our New Online Church (Coming Soon!)
Attend our New Online Church from anywhere in the world, and encounter God and like-minded people who are wanting to learn more about the truths of the Bible, and the prophecies it contains.
The Storehouse For Tithes/Offerings

The Tithes/Offerings are meant for the purpose of the ministry, and advancing the work of the Third Angel's Message to the world. Several ministries have agreed to have a united Storehouse where Tithes/Offerings can be divided among the ministries. Below are listed some of the ministries supported from the Storehouse.
**Please note, this article is proving that the Lunar Sabbaths are false based on clearly established historical documentation. May it prove a blessing to...
In this post, you can press the  button to download the PDF to read easier and offline on your PDF Reader.
The second beast of Revelation 13 depicts another kingdom, which, unlike the beasts of Daniel 7, and the Ecumenical beast of Revelation 13, all...
Christ spoke the startling words of how we are to love one another. He has ransomed all by His blood, and because He has...
THE GOSPEL KERNEL Christ illustrates His death and resurrection in this manner: "Verily, verily, I say unto you, Except a kernel of wheat falls into...
All throughout the Bible, Sanctuary language is used to convey the ideas of salvation. At the beginning of man's fall, we see the first...